Do you need your home appraised?
Are you afraid of hiring an inexperienced appaiser?
Our appraiser has been appraising real estate in San Diego county for over 18 years and will provide the highest level of service from setting up the appointment to delivering the real estate appraisal.  Fully license and certified residential real estate appraiser with divorce, bankruptcy and estate valuation experience.  Don't waste your time on a 'licensed' or 'trainee' appraiser when you can get a high quality appraisal at a very affordable price.
Please call 858-232-3348 to obtain a fee quote and to find out when we will be able to do the inspection on your real estate.  Approved with all major lenders, credit unions and direct lenders, but we prefer doing appraisals for estate purposes that include date of death, litigation, divorce, bankruptcy and to help set the sales price of your real estate.
Centrally located in San Diego we are experts in complex property valuation and can also provide same-day appraisal services if needed.
Please contact us for more information.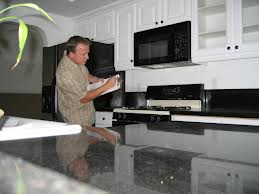 Call us for 24 hour or same day appraisal services, or to order an appraisal immediately.  Fees are dependent on the property and the types of services needed.
San Diego Appraiser –
858-232-3348
or Fax 866-381-4721
Appraise All – Real Estate Appraisals
3952 D Clairemont Mesa Blvd #208
San Diego, CA 92117
appraiser@quickerservice.com
We Accept for San Diego appraisal payment:
Visa, Mastercard, Check, Cash, Money Order, and Paypal.
If you are looking to get a Jewelry Appraisal – I suggest using the San Diego Gemological Laboratory located in Old Town, San Diego, CA